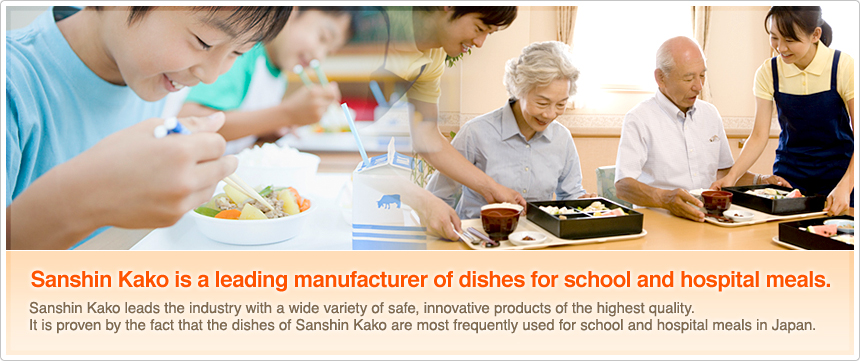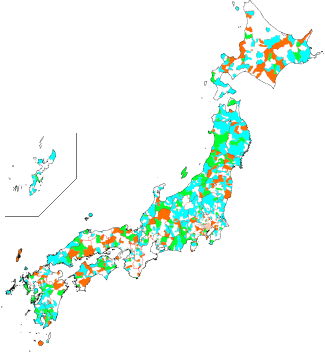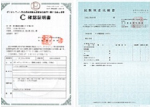 Our products meet all strict standards set by Japan's Food Sanitation Law. They even meet the stricter industry standards (Positive List set forth by the Japan Hygienic Olefin and Styrene Plastics Association).
(Safety Certificate stating that the product has passed hygienic tests.)

All our factories are ISO 9001 certified.
We maintain high product quality by carefully selecting optimal materials and leveraging our advanced molding technology.
The high product quality is well proven by the fact that our products withstand the commercial hard cleaning and sterization process and can be used in a hygienic manner for a long period of time.

As a leading company in the industry, Sanshin Kako takes the initiative in addressing environmental issues. The company was among the first in the industry to address the Carbon footprint issue and participates in the industrial efforts to establish the standards.
The company's factories were also among the first of the Japanese dish manufacturers to obtain ISO 14001 certification.
Moreover, the company has realized the mass production of reusable dishes made of biomass plastics for commercial use.
Its reusable dish program won a prize at the most prestigeous industrial design competition in Japan.

Symbols for ISO 14001 and ISO 9001 certification

Good Design Award at a design competition in Japan

In an effort to offer products that can cater to diverse customer needs, we provide a wide range of material options from super engineering plastics to almina-strengthened porcelain.

We offer a large number of items that are different in shape, material, and size to cater to the unique needs of schools, hospitals, care centers, or company cafeterias.
The number of items amounts to as many as 2000.

Toward the goal of creating dishes of the best quality, we conduct research on the relationships between users and their meals, such as ingredients, amount of intake, and eating motion, and develop dishes based on the research findings.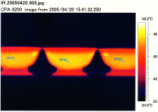 Measurement of heat transfer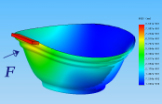 Porcelain strength analysis
(stress analysis)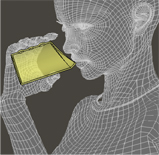 Confirmation of the movement
via CG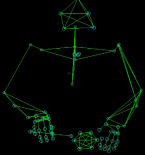 Eating motion measured
via motion capture


For school use : Epochal
Epochal's high level of safety and extended durability have made it the most used dish in Japan today.

E-Epochal was born out of the unwavering pursuit of safety. It is the dish for food service, for which the company used PEN resin (polyethylene naphthalate) for the first time. The dish is resistant to food stains, a common shortcoming of plastic dishes, and is not eroded by food ingredients, acid, or alkali. It has overcome the vulnerability to scratching, a weakness of plastic dishes, by texturing (special relief surface).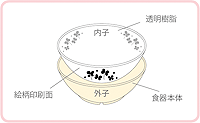 The dish has a sandwich or two-layer structure where designs are printed between resins. This structure prevents designs from coming off or discoloring due to frequent washing and rubbing with chopsticks or spoons, enabling the clear images to remain longer. Also, foods on dishes never touch the ink.
For hospital use : Melamine
This series features high durability suitable for commercial use.
It is available in a wide variety of design choices.

Accessible Products : Bowls
This form took shape based on a great deal of feedback from the field and unique ideas from developers.
This product category features the use of hand-friendly, soft material.
The form enables users who are physically weak to eat comfortably while securing the dishes.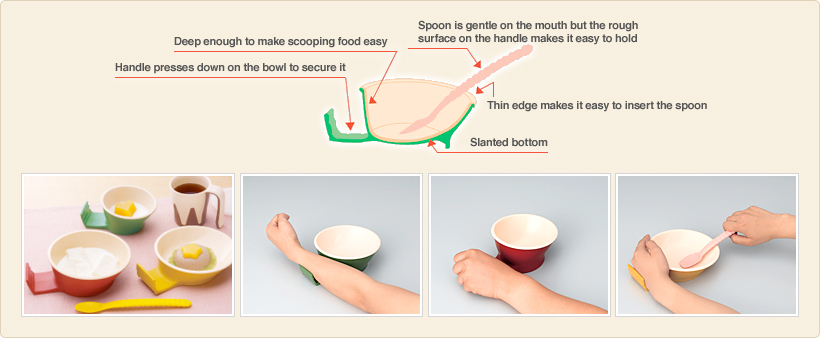 Accessible Products : Cups
The big, light handle makes it easy to hold.
This product category features soft material that makes it break resistant.
(Similar products of the same shape of other companies used to be weak at the base of the handle.)
They come complete with a cap that prevents spilling or dust from getting in.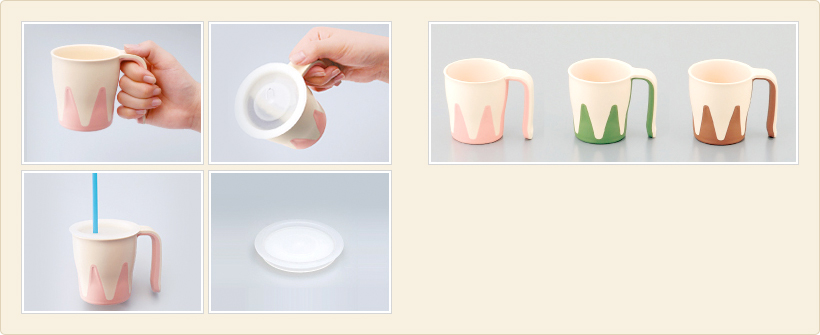 Accessible Products : Spoons
There is a wealth of different types to meet the needs of each and every user.
The soft material used is gentle on the mouth.
Slendor handles are easy to use.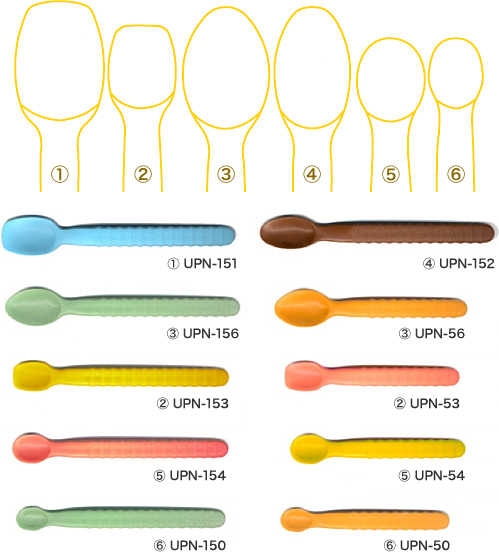 Accessible Products : Cups to help prevent aspiration
These cups are easy to drink from as they are designed to require less neck movement.
The cup can help reduce the overall incidence of aspiration!
Comparison between a normal cup
and a motion control cup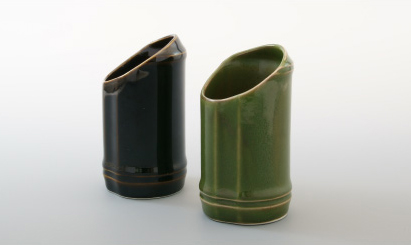 The cup was jointly developed with Horikawa Laboratory, Graduate School of Medicine, Saga University. Operating analyses and verification were conducted using a motion capture system, which confirmed the effectiveness of the cup among more than 80% of people (irrespective of age and sex).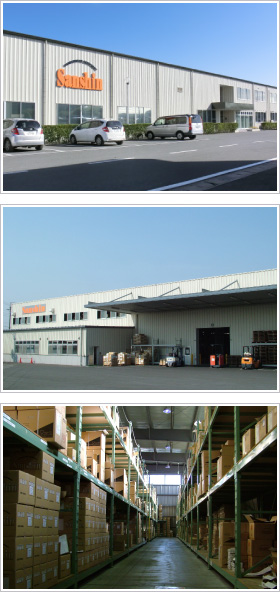 Company Name
SANSHIN KAKO Co., Ltd.
Head Office Location
Shinbashi 27 MT Bldg., 2-12-11, Shinbashi, Minato-ku, Tokyo
105-0004
Date founded
June 9, 1956
Capital
100 million yen
President
Morio Sakaki
Main Business Activities
Manufacturing and sales of dishes for commercial and school meal uses (plastics, almina-strengthened porcelain)
No. of Employees
180 (as of May 2009)
Major Shareholders
Actys Corporation
Moriroku Holdings Company, Ltd.
Major Clients

Municipal boards of education (elementary and junior high schools, school meal service centers)
Kindergartens and nursery schools
University hospitals, public and private hospitals, and hospitals of independent administrative institutions
Company/Factory cafeterias
Ministry of Defense (Japan Ground/Maritime/Air Self-Defense Forces)
Facilities of the Ministry of Justice

Copyright © 2006-2017 SANSHIN KAKOH Co,. Ltd. All Rights Reserved.